Yesterday we hosted our friends for a Super Bowl party. Lots of kids, yummy food and friends = perfect party. Oh and FOOTBALL! lol Plus the weather was nice so those crazy kids could burn some energy outside.
All the ladies & two baby girls!
Hayden hanging with Susanne....just like last year :)
Sweet little Caleb and Lindsey
Nat and James photobombed by Colin
Little girlies :)
Little Ryanne loves Bob so much! She has currently has six words and Bob is one of them! lol
These goobers.
The GAMES:
Squares
As you can see I was the only one who won. How convenient for me. I guess we didn't do a good job getting all the squares bought up...but thats $57 for mwah. I'll take it :)
As for my Prop bet game - I think I scared all of my guests. So my game was a little more intense than I remember - of course, the last time I played it, I wasn't hosting and it was before kids so there was a lot more time to focus on the game. Results are in:
I threw out the Cam Newton question because I couldn't find the answer. So there were a total of 35 points. (Tie breaker was the Final Score)
Mary: 23 points
Jenni: 21 points
Brady: 19 points
and the rest went like this:
Susanne: 17 points
Nat: 17 points
James: 15 points
Colin: 14 points
Lauren: 14 points
Lindsey: 13 points
Michele: 10 points (ouch)
While I am still a big fan I think I will shorten it quite a bit for next year! I stumbled across
ProPartyPlanner's
Etsy shop and found these: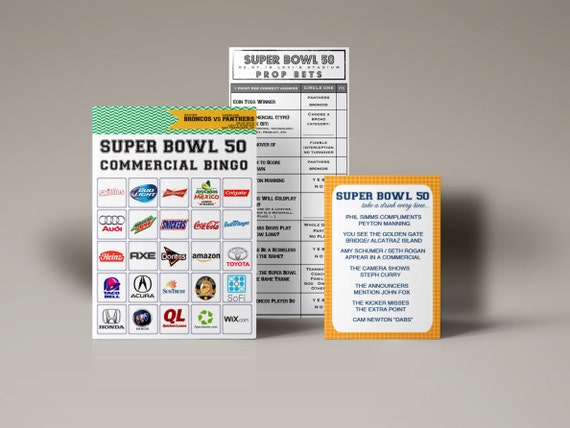 The length of that prop bet game seems much more appropriate. And Commercial bingo? Yes, please. Even the kids could get in on that one!
All in all super fun! Lots of yummy food .... can you be food hungover? Because I think I am. The gym is calling my name!